Yunnan Xiaoguo Mixian – Small Pot Noodles
Product Detail
Product Tags
Yunnan Xiaoguo Mixian - Small Pot Noodles
A well-know Chinese noodle cuisine from Yunnan province, named Xiaoguo mixian (Miishien), a rice vermicelli with soup, seasoning include sauce with ham from local, tender and sweet flavor, and sour pickled vegetables. Finish with some chopped green onion, an authentic Yunnan rice noodles soup is ready!
Yunnan Little pot rice noodles are so named because it usually served in a small personalized copper pot, and you can customize it to your own special tastes. And the dish is so beloved because it will perfectly embodies the spicy and local sour flavor profiles of Yunnan region. Having this pot of noodle soup will put a big smile on your face.
Small-Pot Rice Noodles is a staple for rice noodle lovers! Its authentic local snack flavor will not let you down, you should give it a try.
Rice noodles, Ham paste, Chicken broth, Capsicol, Pickled vegetables, Chopped green onions and chives
1. Rice Noodle Bag: rice, edible cornstarch, water
2. Ham Paste Bag: pork leg, Xuanwei ham, rapeseed oil, bean paste, pepper, ginger, garlic, pepper, sugar, salt, E621, spices
3. Chicken Broth Bag: water, chicken oil, butter, salt, mushroom, pork skin, E621, Agaricus, Trehalose, Chicken Bone Broth, Beef Bone Broth, Pork Bone Broth, Spices, chicken, black porcini powder, ham, white sugar, chicken powder, Disodium 5'-ribonucleotide, d-sodium erythorbate, lard, E415, anhydrous, Vitamin C, beta-carotene
4. Pickled Vegetables Bag: Pickled mustard leaf, salt, vegetable oil, spices, sesame, ginger, monosodium glutamate, yeast extract, fish sauce, Disodium 5'-ribonucleotide
5. Capsicol Bag: vegetable oil, pepper, white sesame, edible salt, spices
6. Green Onion Bag: Green Onion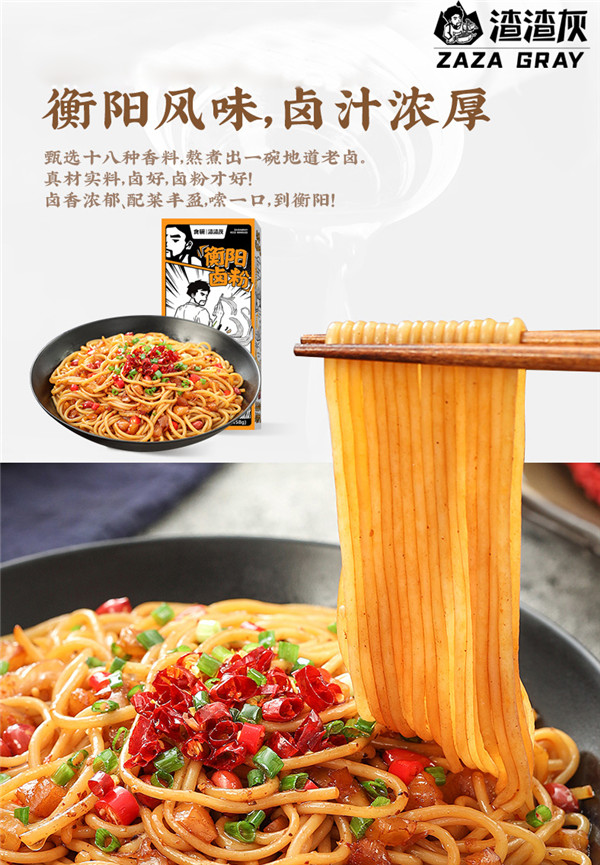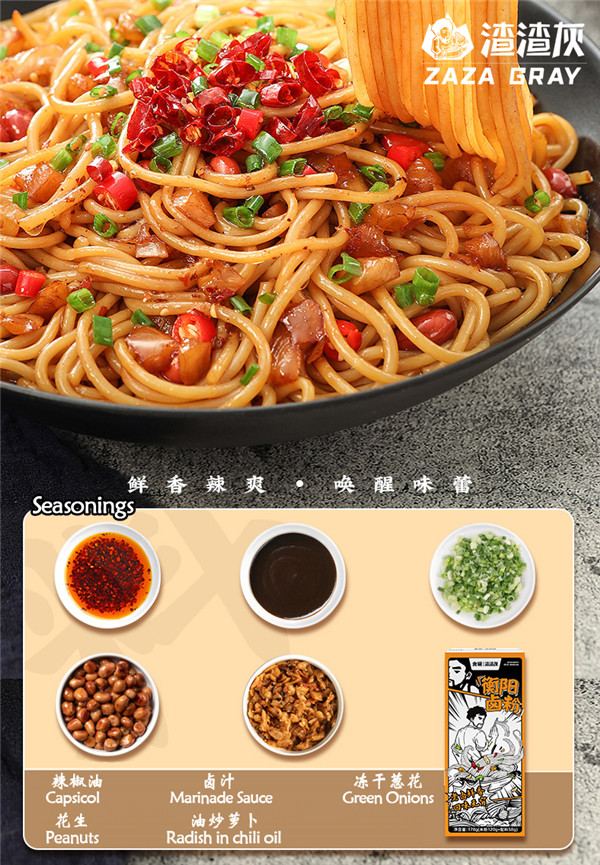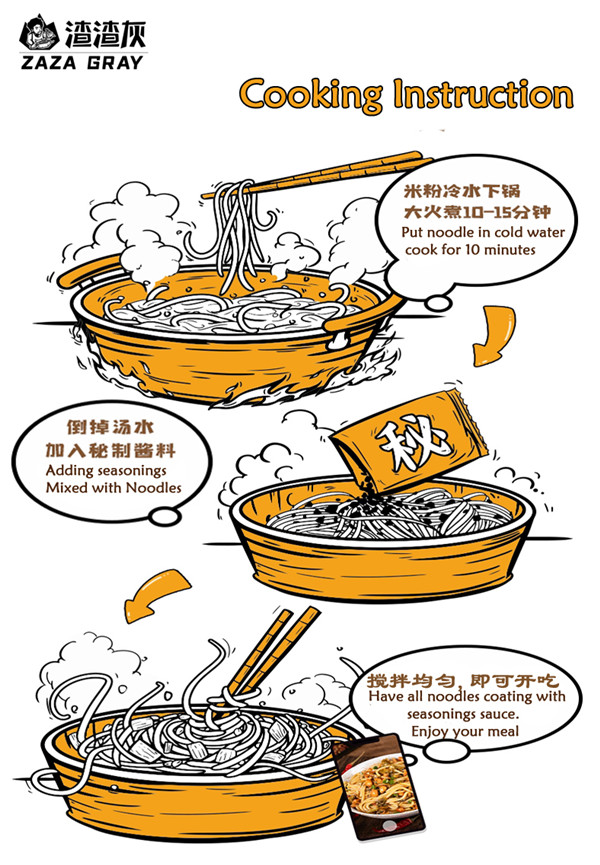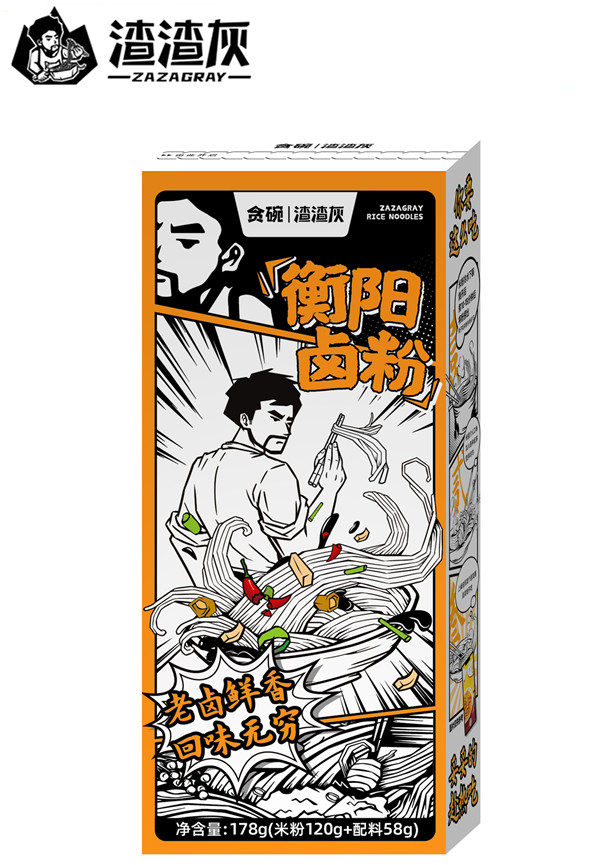 | | |
| --- | --- |
| Product Name | Yunnan Xiaoguo Mixian - Small Pot Noodles |
| Brand | ZAZA GRAY |
| Place of Origin | China |
| OEM/ODM | Acceptable |
| Shelf life | 180days |
| Cooking Time | 10-15minuts |
| Net weight | 188g |
| Package | Single pack color box |
| Quantity / Carton | 32 boxes |
| Carton Size | 43*31.5*26.5cm |
| Storage condition | Store in a dry and cool place, avoid high temperature or direct sunlight |