Rice Noodles with Braised Sesame
Product Detail
Product Tags
Rice Noodles with Braised Sesame
Traditional braised sesame paste seasonings contains more than 10 spices, like cinnamon and star anise. When the hot sauce penetrates into vermicelli, with a bit spicy flovor, delivered a mellow and rich taste. It is fantastic!
Mix it all up and slurp away! You will only need 1 pot, 1 bowl and 8 minutes (or less) to make this delicious dish. This has easily become a staple weekday food since it is so much easy to put together. These thick and chewy rice noodles coated in a slightly sweet, savoury, and could really satisfying your bell.
Its rich ingredients and assorted spices give the noodle a special flavour and make ZAZA GRAY one of the most popular rice noodles in the market.
Rice noodles, Marinade sauce, Radish in chili oil, Sesame paste, Capsicol, Chopped pepper sauce
1. Rice Noodle Bag: rice, edible cornstarch, water
2. Marinade Sauce Bag: brewed soy sauce, salt, lard, spices
3. Radish Bag: Radish, Vegetable Oil, Salt, Sugar, Chilli, Sesame, Fermented Soya Beans, E631
4. Sesame Paste Bag: sesame, vegetable oil, white sugar
5. Chopped pepper sauce bag: chili, Salt, vegetable oil, ginger, garlic, white sugar, E631, Disodium 5'-ribonucleotide, E211
6. Capsicol Bag: vegetable oil, pepper, white sesame, edible salt, spices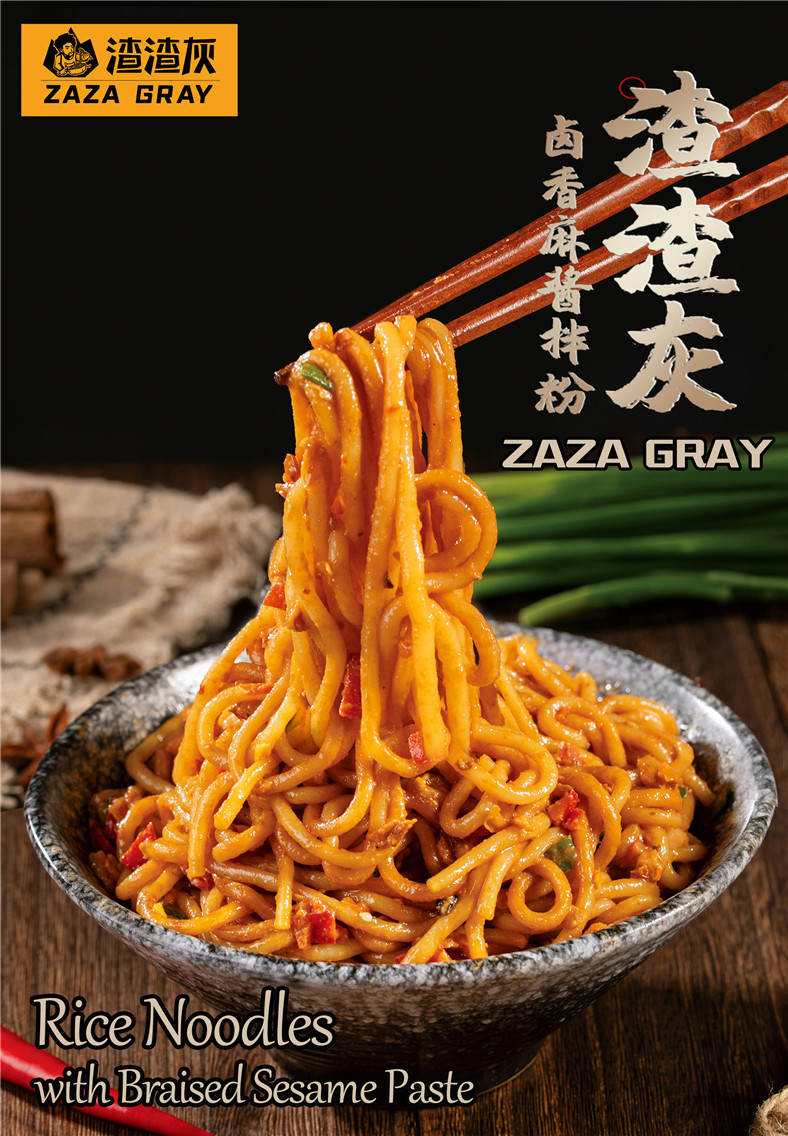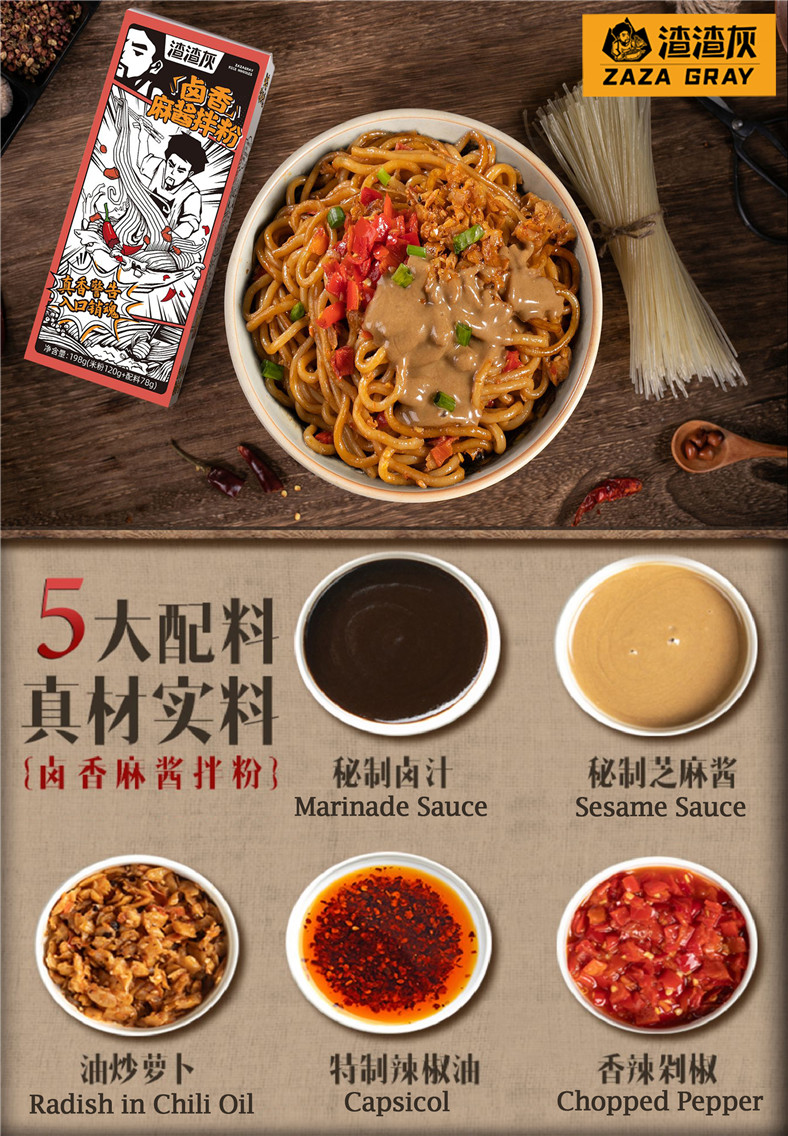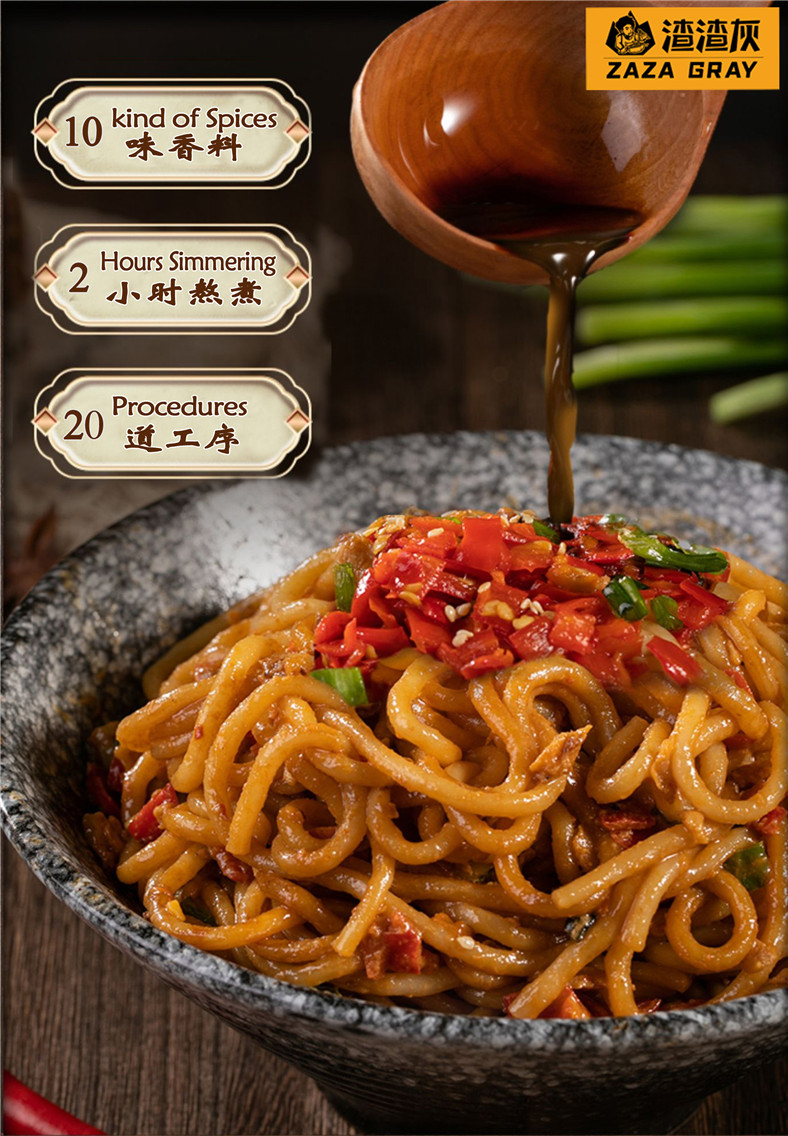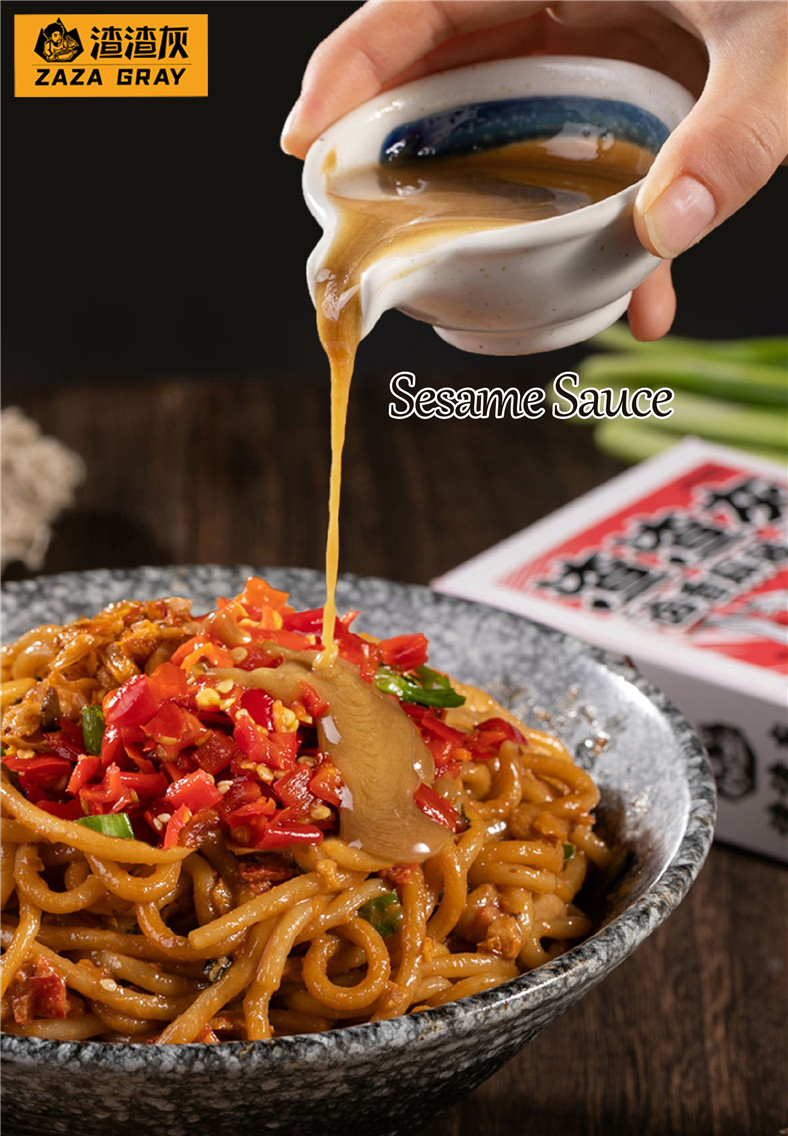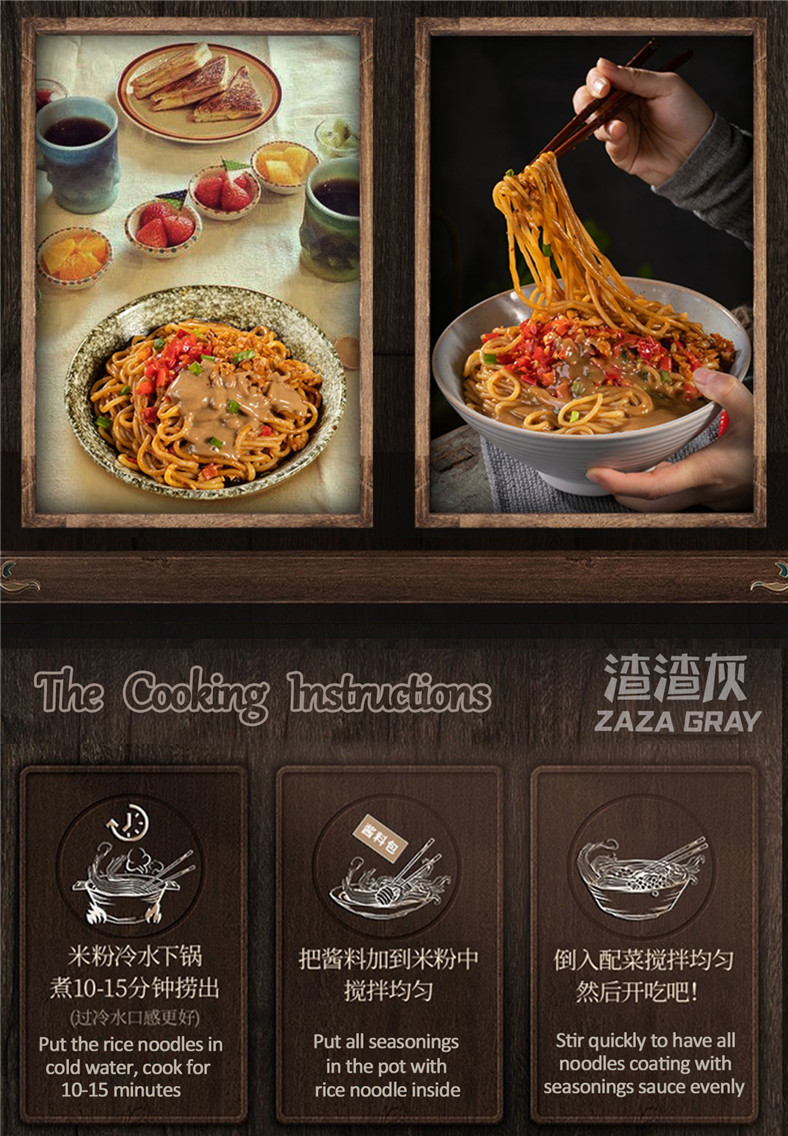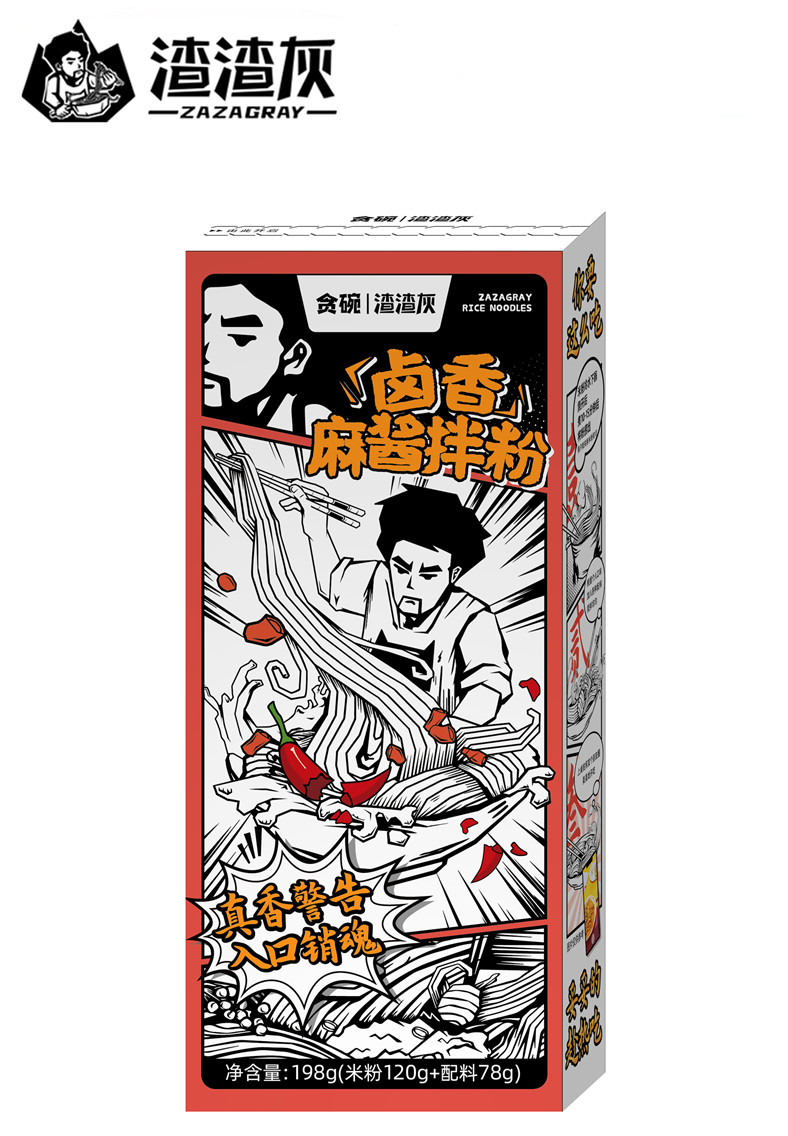 | | |
| --- | --- |
| Product Name | Rice Noodles with Braised Sesame |
| Brand | ZAZA GRAY |
| Place of Origin | China |
| OEM/ODM | Acceptable |
| Shelf life | 180days |
| Cooking Time | 10-15minuts |
| Net weight | 198g |
| Package | Single pack color box |
| Quantity / Carton | 24 boxes |
| Carton Size | 42.5*24*20cm |
| Storage condition | Store in a dry and cool place, avoid high temperature or direct sunlight |