Mixed Rice noodles with Sour beans
Product Detail
Product Tags
Mixed Rice noodles with Sour beans
Jiangxi rice noodles with scallion, oil and soy sauce. Dried rice noodles, paired with pickled beans, mixed green onion seasonings and chilli sauce. Make the flavors blend together, very chewy and appetizing. You would certainly eat it again.
This kind of ""delicious semi-finished product"" allows many ""Jiangxi old watch"" who study, work and live abroad to relieve homesickness, and it is they who spread this special flavor and history story of Jiangxi rice noodles farther and farther.
Instant vermicelli has become super popular worldwide and is a convenient choice when craving rice noodles! ZAZA GRAY fantastic noodles are the perfect snack option for at home, after school, camping or at work, etc.
Rice noodles, Pickled beans, Fried peanuts, Chopped green onions, Special scallion sauce
1. Rice Noodle Bag: rice, edible cornstarch, water
2. Scallion Sauce bag: edible Vegetable Oil, green onions, onions, drinking water, Pixian Bean Paste, soy sauce, edible sugar, edible salt, oyster sauce, peanut butter, beef powder seasoning, Spices
3. Pickled Beans Bag: Pickled beans, edible salt, edible sugar, edible vegetable oil, pepper, ginger, E631, Disodium 5'-ribonucleotide, E102, Spices
4. Fried Peanuts Bag: peanuts, edible Vegetable Oil, edible salt, E631
5. Green Onion Bag: Green Onion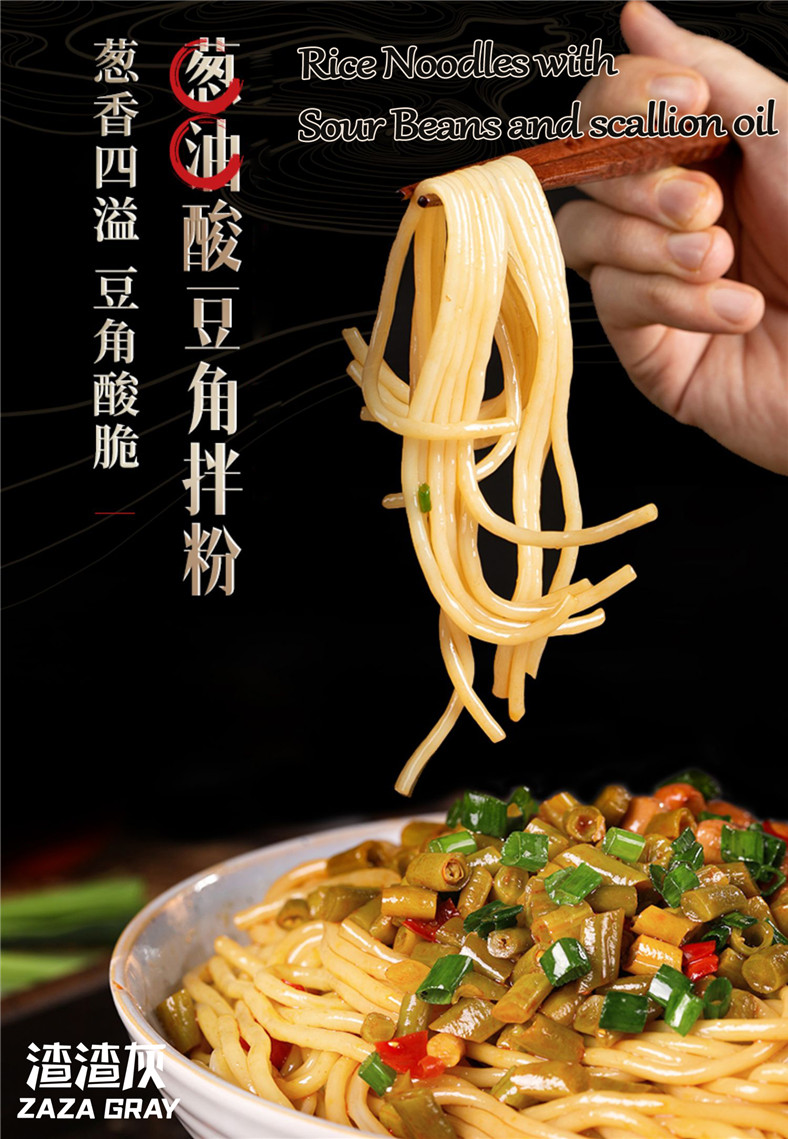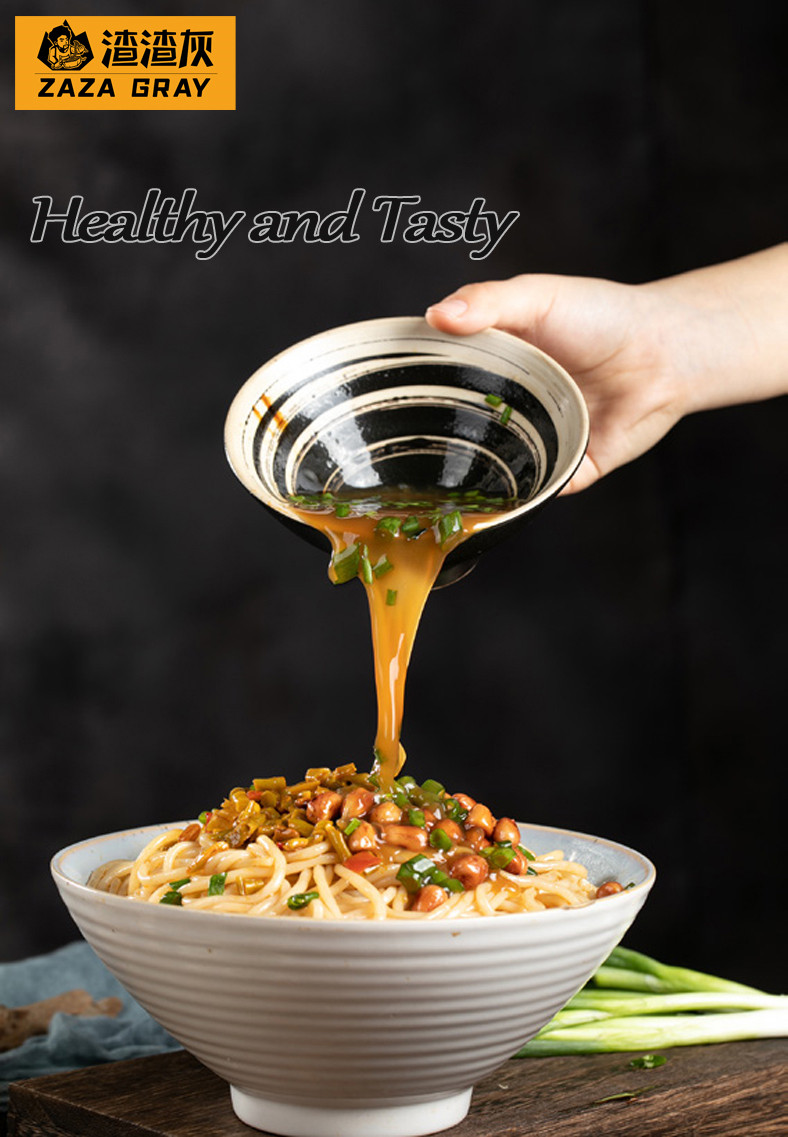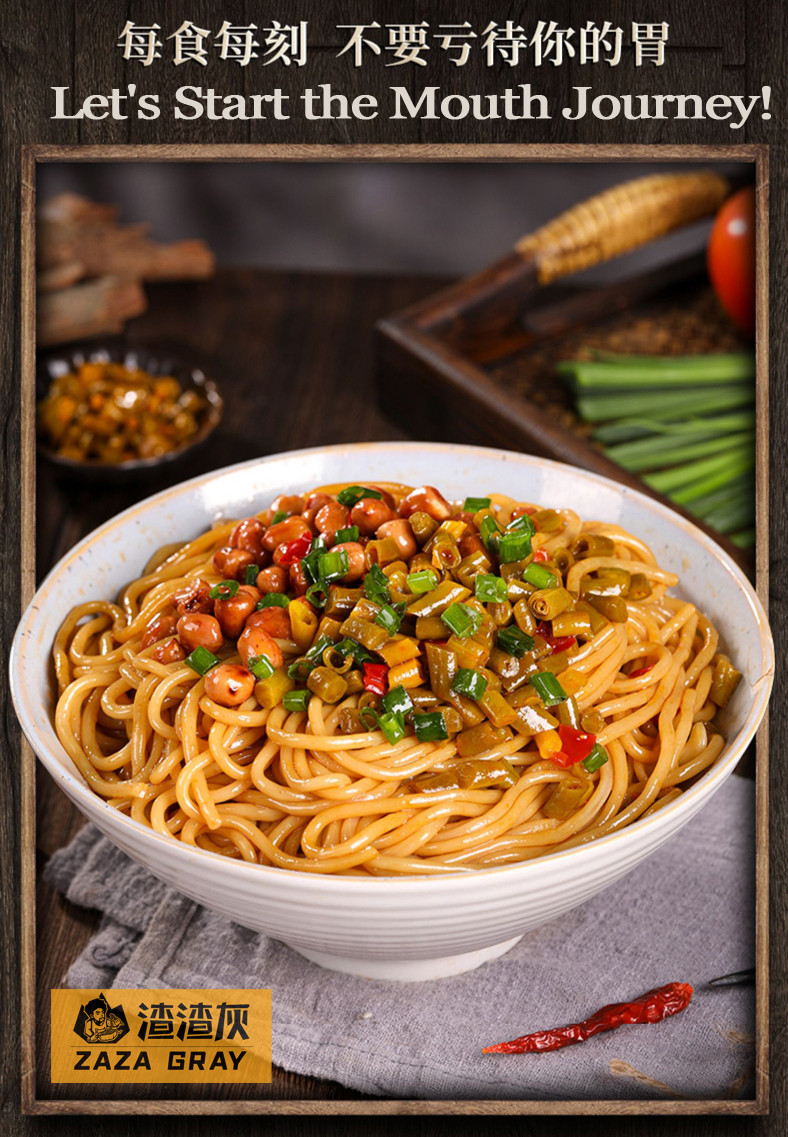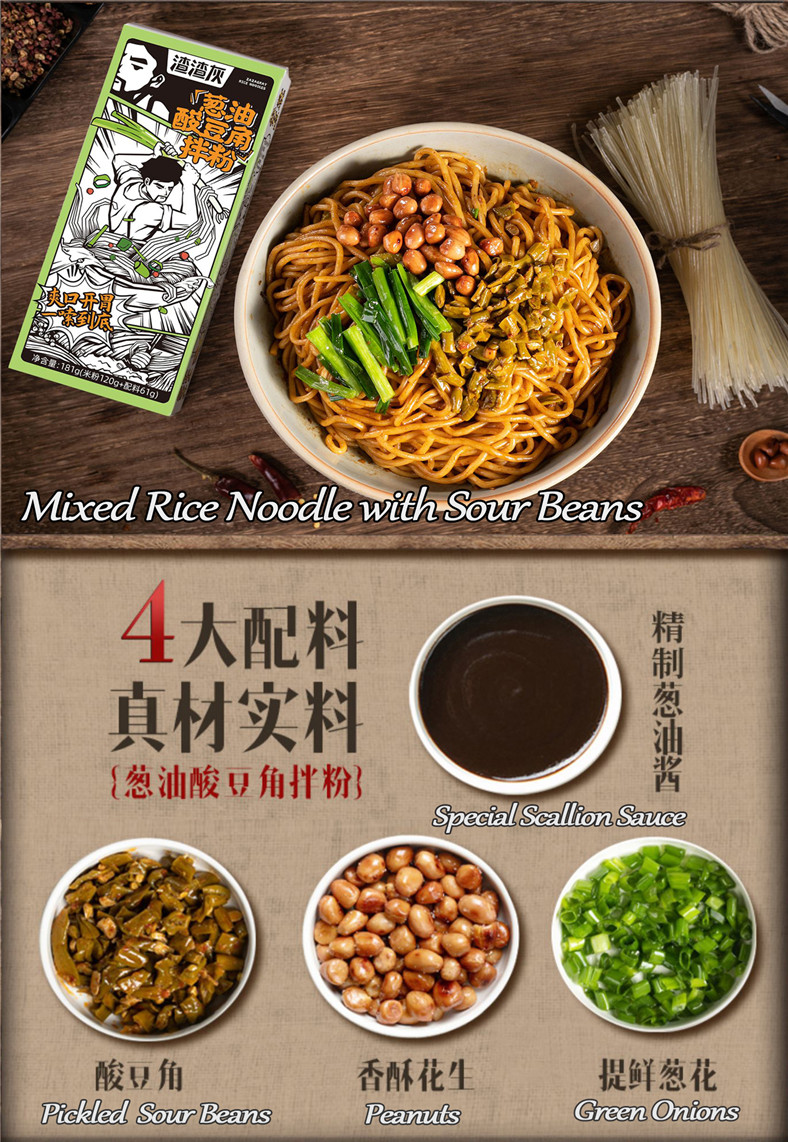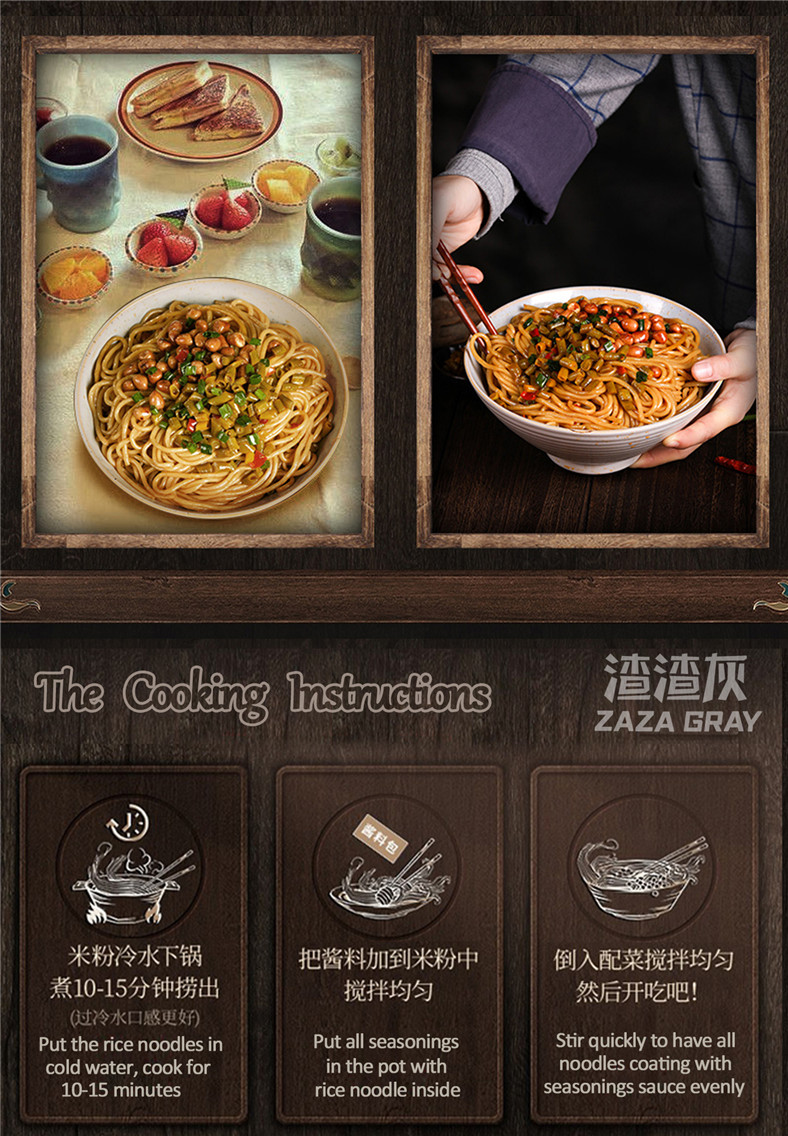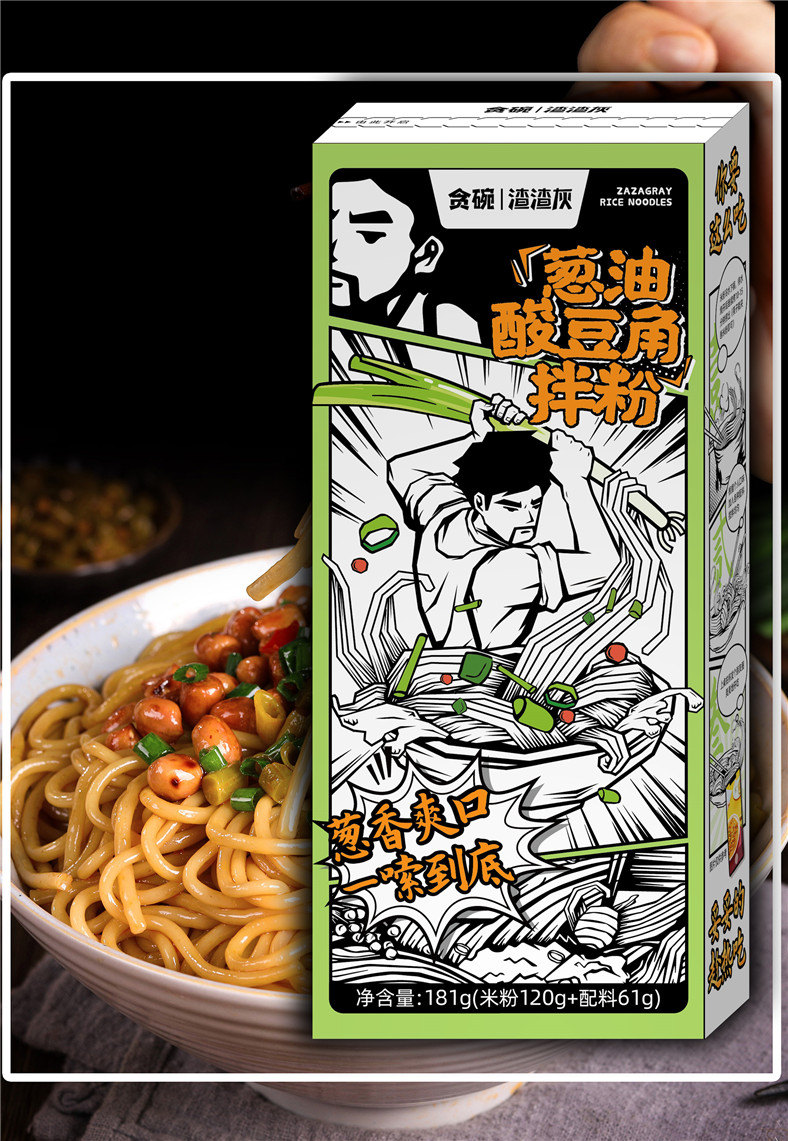 | | |
| --- | --- |
| Product Name | Mixed Rice noodle with Sour beans |
| Brand | ZAZA GRAY |
| Place of Origin | China |
| OEM/ODM | Acceptable |
| Shelf life | 180days |
| Cooking Time | 10-15minuts |
| Net weight | 181g |
| Package | Single pack color box |
| Quantity / Carton | 24 boxes |
| Carton Size | 42.5*24*20cm |
| Storage condition | Store in a dry and cool place, avoid high temperature or direct sunlight |