Hengyang Rice Noodles with Marinade Sauce
Product Detail
Product Tags
Hengyang Rice Noodles with Marinade Sauce
A famous Chinese vermicelli cuisine from Hunan province Hengyang city. The soul of the recipe is in the brine. Rice noodles are covered with marinade sauce, you will never satisfy with one bite until all the food is eaten.
Lu Fen, which is the noodle dish without soup. Its sauce is made with over 30 special herbs and spices to create a ""layered"" effect when paired with the braised beef, peanut, and green onions, etc on top. A a bowl of marinated powder will make the mouth full, and the lips and teeth are fragrant for a long time. It is very delicious and deeply loved by many people.
Start slurping with us today! The chewy noodles together with the authentic rich ingredients, it will ease your homesick for its best original flavor. ZAZA GRAY aim to bring the best Chinese food to people all around the would.
Rice noodles, Marinade sauce, Radish in chili oil, Capsicol, Fried peanuts, Chopped green onions
1. Rice Noodle Bag: rice, edible cornstarch, water
2. Marinade Sauce Bag: brewed soy sauce, water, white sugar, salt, bonito flavor liquid, Disodium 5'-ribonucleotide, Citric Acid, Potassium Sorbate
3. Radish Bag: Radish, Vegetable Oil, Salt, Sugar, Chilli, Sesame, Fermented Soya Beans, Disodium 5'-ribonucleotide, E631, turmeric, spices
4. Fried Peanuts Bag: peanuts, edible Vegetable Oil, edible salt, E631
5. Capsicol Bag: vegetable oil, pepper, white sesame, edible salt, spices
6. Green Onion Bag: Green Onion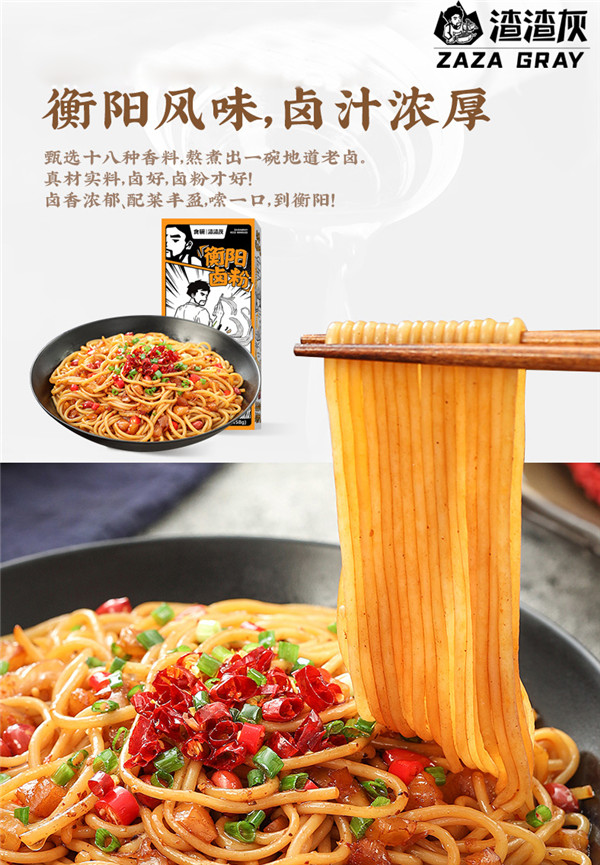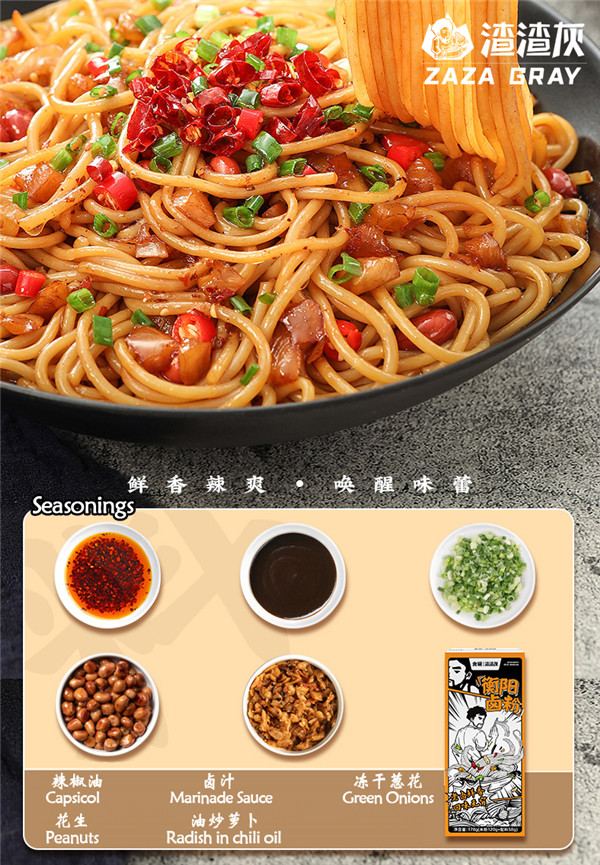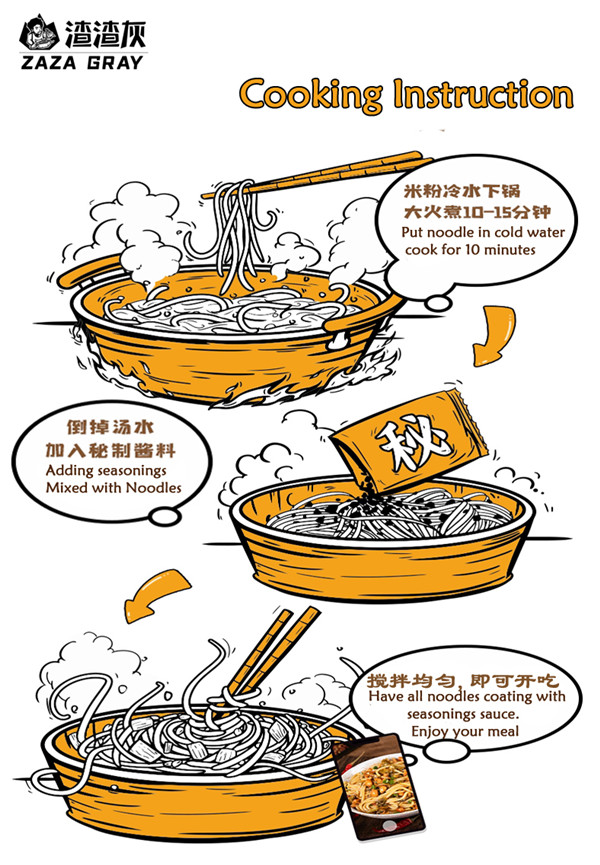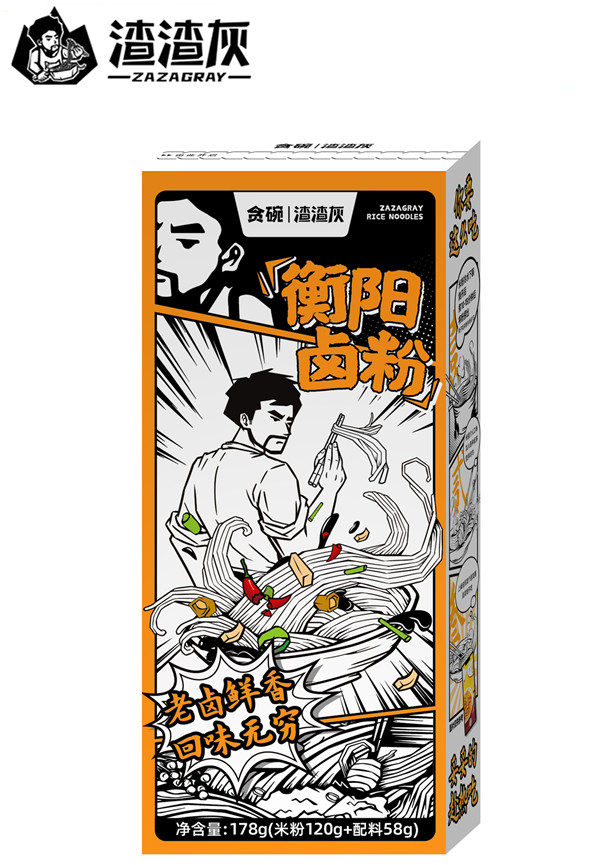 | | |
| --- | --- |
| Product Name | Hengyang Rice Noodles with Marinade Sauce |
| Brand | ZAZA GRAY |
| Place of Origin | China |
| OEM/ODM | Acceptable |
| Shelf life | 180days |
| Cooking Time | 10-15minuts |
| Net weight | 178g |
| Package | Single pack color box |
| Quantity / Carton | 24 boxes |
| Carton Size | 42.5*24*20cm |
| Storage condition | Store in a dry and cool place, avoid high temperature or direct sunlight |