Nanchang mixed rice noodle with sauce
Product Detail
Product Tags
Nanchang mixed rice noodle with sauce
Authentic Nanchang flavor from southern China Cuisine. A divine combination of different 7 kinds of seasoning, paired with traditional Jiangxi rice noodle, came together to create this classic receipe.
Nanchang rice noodles is a very popular traditional local food that should not be missed. The thin rice noodles will taste tender and chewy with a very special fragrance. They can be made mixed with most ingredients you can think of, such as eggs, pork, beef, garlic, vegetable.
ZAZA GRAY instant noodles are super tasty and ready in minutes to eat. Share the yummy vermicelli with your family and friends anywhere and any any time. Share delicious food, share Happiness.
Rice Noodles, Radish in chili oil, Pickles vegetable, Special soy sauce, Fried peanuts, Capsicol, Sesame oil, Chopped green onions
1. Rice Noodle Bag: rice, edible cornstarch, water
2. Radish Bag: Radish, Vegetable Oil, Salt, Sugar, Chilli, Sesame, Fermented Soya Beans
3. Pickles Vegetable Bag: Leaf Mustard, Vegetable Oil, Chilli, Sugar, Pixian Bean Paste, Peanuts, Sesame, Salt, Sweet Bean Paste, Hydrolysed Vegetable Protein, E965, E150a, E635, E330, Spices
4. Soy Sauce Bag: Soy Sauce, Sugar, Corn Starch, Salt, E965, Pepper, Sichuan Pepper, Star Anise
5. Capsicol Bag: Soy Oil, Chilli, White Sesame, Salt, Spices, Yeast Extract, E621, E160a
6. Sesame Oil Bag: Sesame Oil, Vegetable Oil
7. Green Onion Bag: Green Onion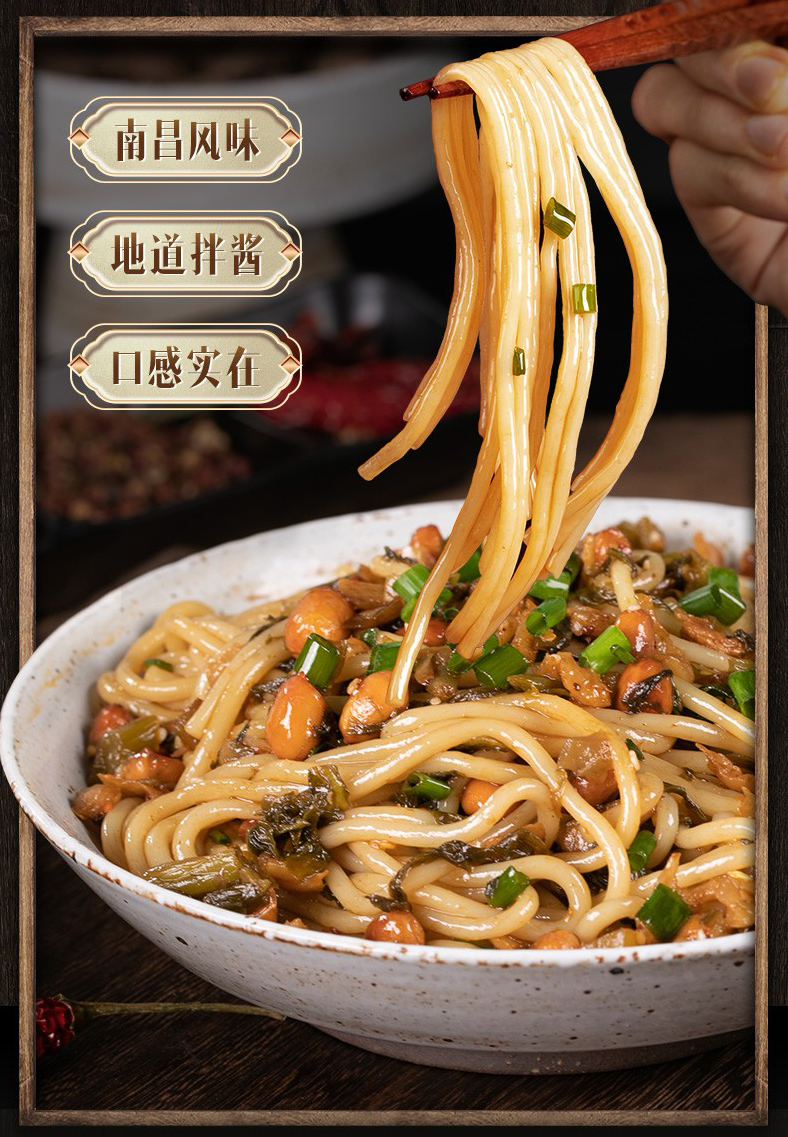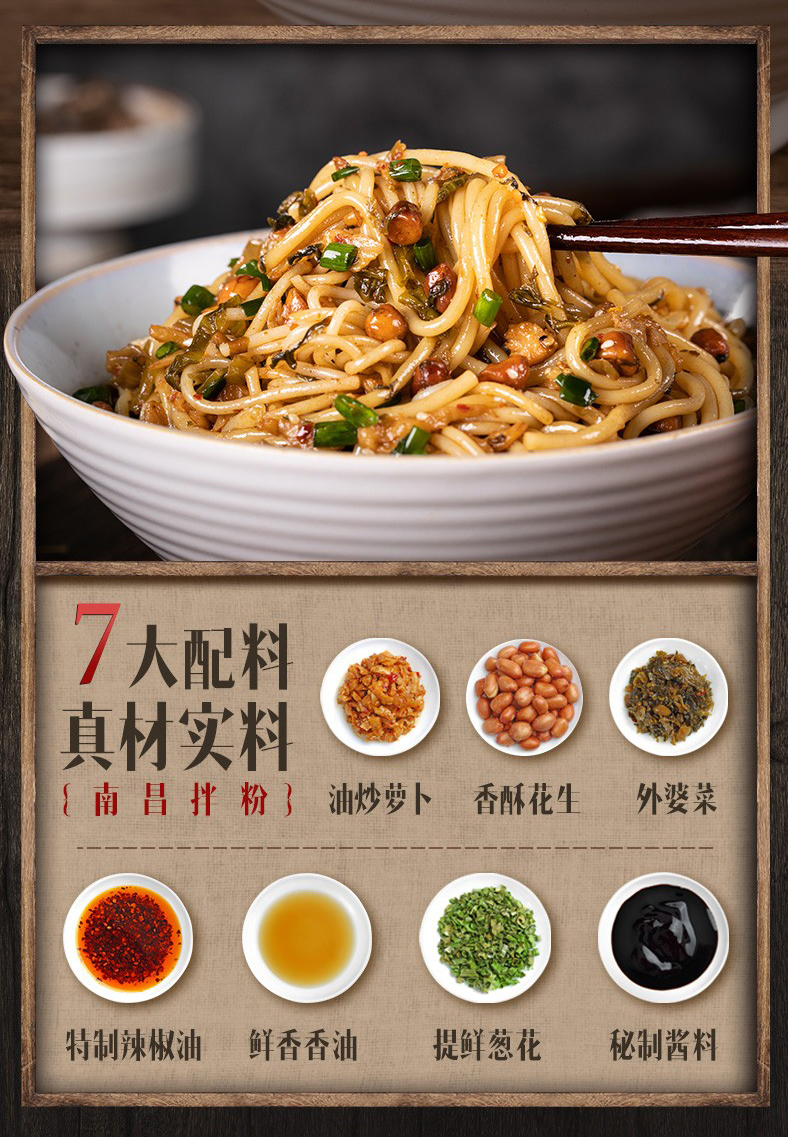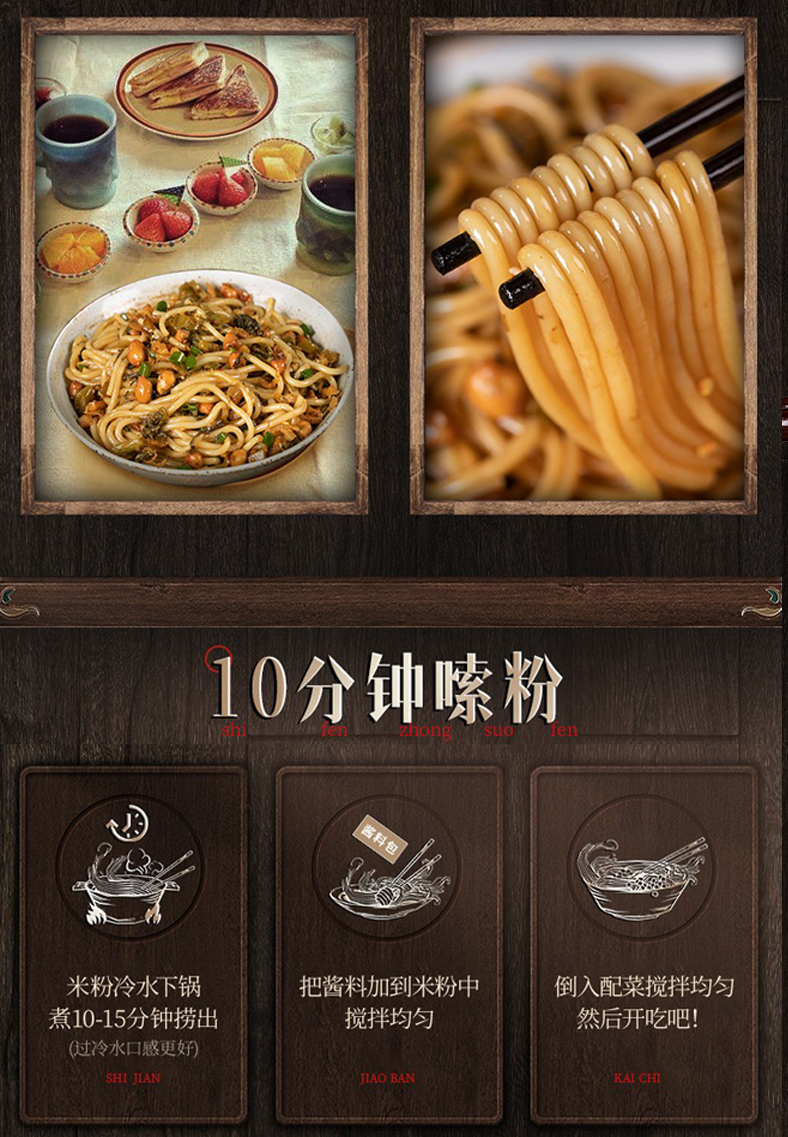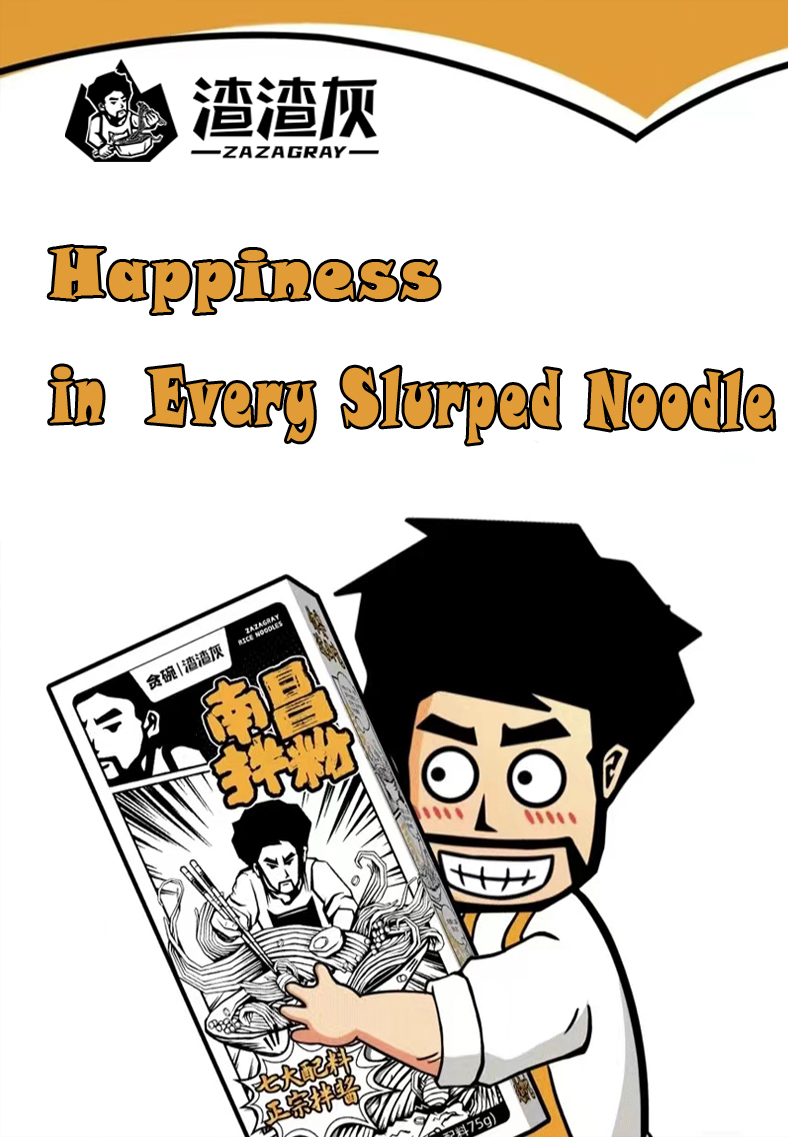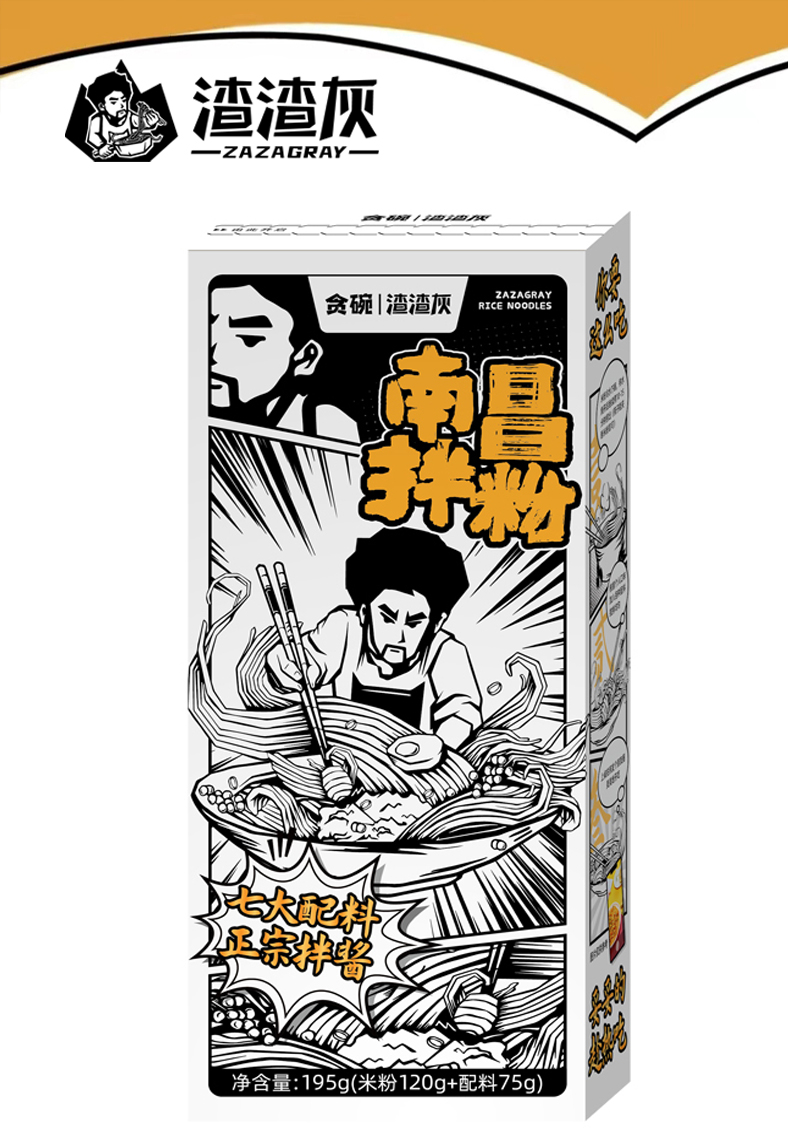 | | |
| --- | --- |
| Product Name | Nanchang mixed rice noodle with sauce |
| Brand | ZAZA GRAY |
| Place of Origin | China |
| OEM/ODM | Acceptable |
| Shelf life | 180days |
| Cooking Time | 10-15minuts |
| Net weight | 195g |
| Package | Single pack color box |
| Quantity / Carton | 24 boxes |
| Carton Size | 42.5*24*20cm |
| Storage condition | Store in a dry and cool place, avoid high temperature or direct sunlight |